What Moves Her® was introduced in 2020 to help women in the real estate industry develop their leadership skills and realize their professional development goals.
Launched as a campaign for women leaders by Sue Yannaccone, President & Chief Executive Officer, Anywhere Advisors and Anywhere Brands, What Moves Her aims to inspire and support all women to find their path to leadership and business success in real estate. In its first year, a launch event and ongoing Coldwell Banker virtual conversation series, Portraits of What Moves Her, helped guide more than 5,000 women and provided them with tools and strategies to help them continue achieving success in their personal and professional lives.
What Moves Her has significantly moved the needle with what has been accomplished… but our exciting work has just begun. The commitment to support and educate women real estate professionals industry-wide will continue to drive What Moves Her to help more women grow through leadership programs, tools and resources, workshops, events, and more.
Meet   the  Leaders  of  What  Moves  Her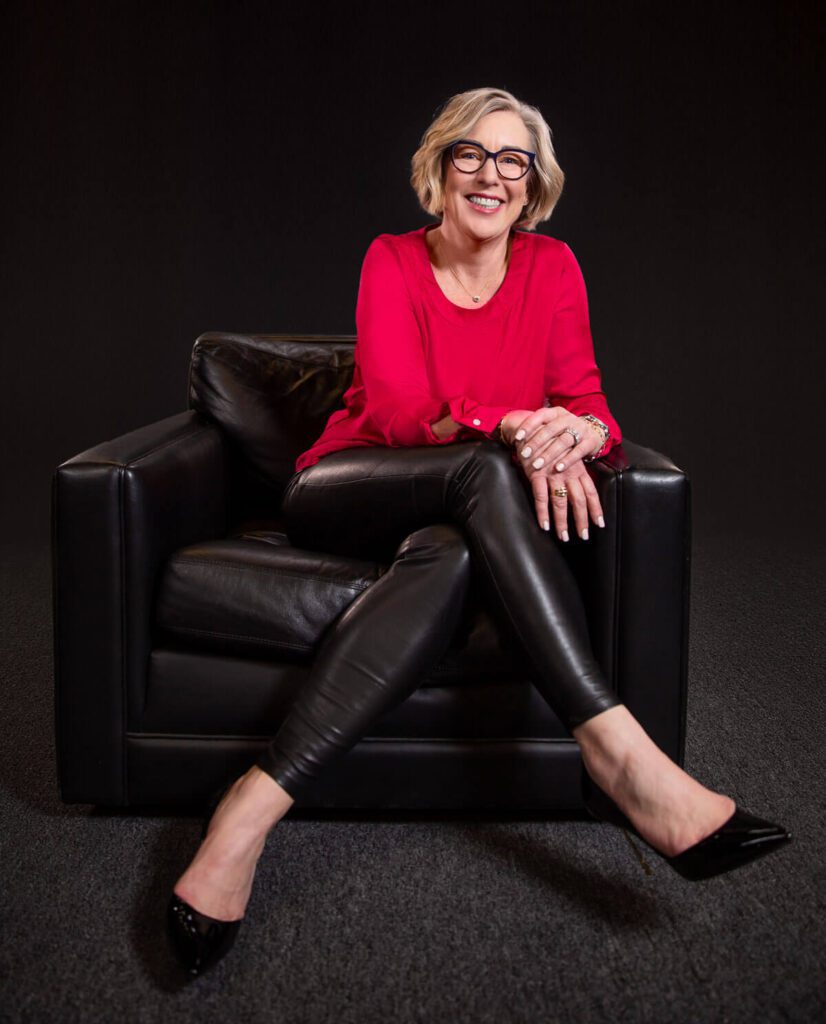 Sue Yannaccone is President and Chief Executive Officer for Anywhere Advisors and Anywhere Brands, responsible for overseeing both company-owned brokerage and franchise operations across the company's six storied brands, including Better Homes and Gardens
®
Real Estate, CENTURY 21
®
, Coldwell Banker
®
, Corcoran, ERA
®
and Sotheby's International Realty
®
.
Originally assuming leadership of Anywhere Brands (formerly Realogy Franchise Group) in 2020, Yannaccone is recognized for more than two decades of deep expertise in franchise management and real estate brokerage operations. Prior to her current role, she served as Regional Executive Vice President of the Eastern Seaboard and Midwest regions of Coldwell Banker Realty. Prior to that, Yannaccone joined ERA as its Chief Operating Officer in July 2015 before moving to its President and Chief Executive Officer in September 2016.
A strong believer in accountability and authenticity, Yannaccone possesses a keen understanding of the residential real estate industry and has extensive experience leading organizations through transformational change. Previously, Yannaccone held a significant position as Senior Vice President of network services for HSF Affiliates, responsible for all affiliate-facing servicing for the real estate brokerage networks Berkshire Hathaway HomeServices, Prudential Real Estate and Real Living Real Estate. She was also Vice President of Operations for Real Living from 2010 to 2012.
A leading influencer in the real estate industry's most notable rankings, Yannaccone has been regularly recognized in the Swanepoel Power 200 – including its Top 40 Women Executives – as well as RISMedia's Real Estate Newsmakers, Inman Influencers, and HousingWire's Women of Influence. In 2016, she was named a Female Executive of the Year by the Stevie Awards for Women in Business and highlighted as a "Woman Worth Watching" by the Profiles in Diversity Journal. She is also the founder of What Moves Her, an industry advocacy organization focused on empowering women leaders in real estate.
A graduate of Clemson University, she began her career in commercial real estate before assuming roles with residential real estate firm GMAC HomeServices and Brookfield Residential Property Services in Canada.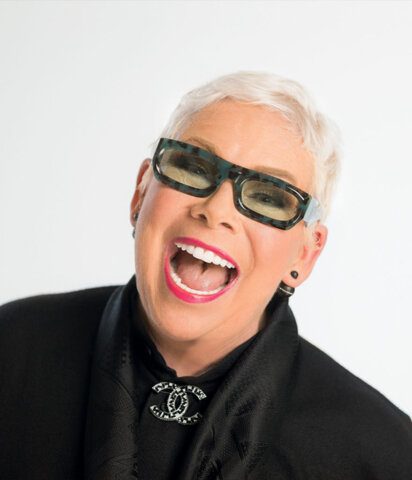 Sherry Chris serves as executive advisor of Anywhere Brands, supporting the company's value to its growing network of affiliated broker/owners and serving as a respected voice in the industry. Previously she served as president and CEO of the Expansion Brands portfolio, which includes Better Homes and Gardens® Real Estate and ERA®, where she focused her efforts on guiding the strategic growth of the brands within the division. Prior to that, Sherry served as president and CEO of Better Homes and Gardens Real Estate. Under her leadership, the brand grew significantly across more than 40 states and six countries and established a unique position as real estate's lifestyle brand.
Well-known for building brands based on next-generation consumer insights along with her innovative marketing and sales acumen, Chris's tech-forward mindset has been proven to usher brands to the next level in the industry which she serves. She is a strong advocate of engaging with businesses and consumers through social media channels – making her one of the most followed real estate leaders on social media platforms.  
Chris currently serves on advisory boards for the National Association of REALTORS® Real Estate Services program and New Story Charity, a certified 501(c)(3), that builds safe homes and transforms slums into thriving communities in developing countries. In December 2018, Chris was appointed as a strategic advisor to Wine Society, a premium wine subscription company, in the development and growth of the company's mission and business plan, in efforts to build brand awareness and move the wine industry forward in the same ways she has done for real estate.
She has been recognized over seven years consecutively as one of Inman's 100 Most Influential Real Estate Leaders. Chris was inducted into the RISMedia 2021 Newsmakers Hall of Fame, which celebrates industry icons for their outstanding achievements and commitment to exemplary service. Additional accolades include the Swanepoel Power 200 list, named a Luminary in RISMedia's Newsmakers list, an industry Gamechanger by REAL Trends, one of the Most Influential Real Estate Executives by Real Estate Executive Magazine and Profiles in Diversity Journal's Diversity Leader and Women Worth Watching lists.
Chris is a graduate of The University of Western Ontario and earned an MBA from the Ivey School of Business.
Connect with Sherry: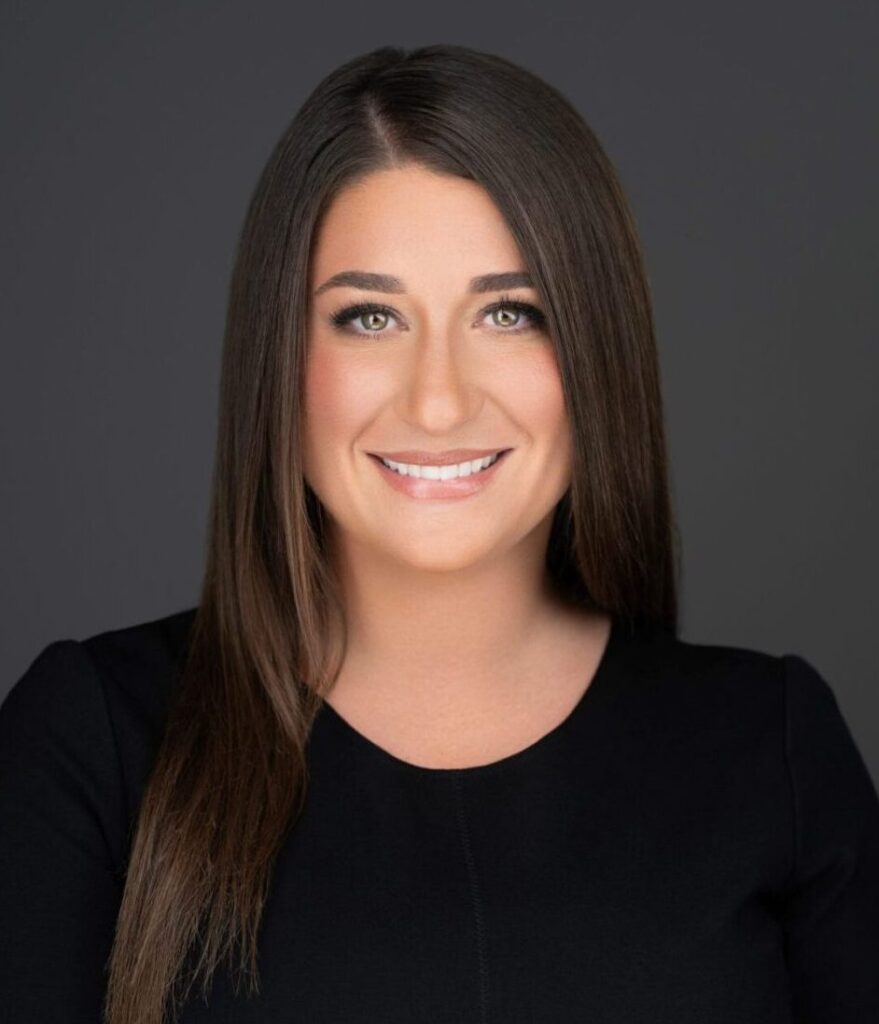 Lindsay Listanski was appointed to National Vice President, Field Marketing for Coldwell Banker Realty in 2021. Since joining the brand in 2011, she has been a driving force in helping to lead the company's marketing, media, public relations, and communications strategies to new heights supporting support Coldwell Banker Realty's presence in the real estate market. This expansive network encompasses approximately 55,000 affiliated real estate agents operating from nearly 600 offices, extending their reach across more than 55 markets across the United States.
She is responsible for driving the field marketing team towards resounding success, providing invaluable support to local real estate agents by helping them build their businesses leveraging Coldwell Banker's industry-leading programs and technology products.
A digital native, Lindsay is a sought-after speaker at brand and industry events, respected for her insights into the evolving landscape of marketing and media trends. She currently serves as an executive Co-Chair of Anywhere Real Estate's What Moves Her™ program dedicated to empowering women in real estate. She is also the founder of Anywhere's Next Gen employee resource group. Beyond her role at Coldwell Banker Realty, Lindsay serves on the advisory board for Seton Hall University's Stillman School of Business, where her wisdom plays a pivotal role in shaping the next generation of business leaders.
In recent years, some of her notable accomplishments include:
2023 Business Elite 40 under 40, NJ BIZ 40 Under 40, and Housing Wire Rising Stars Recipient
2022 RISMEDIA "Change Maker" Recognition, Inman News Marketing All-Star
A graduate of Marywood University, Lindsay earned her degree in marketing and is also a licensed Realtor®. She is a graduate of Marywood University, where she earned her degree in marketing and is also a licensed Realtor®. Lindsay resides in New Jersey with her husband Joe, oldest son Joseph and twin boys Jacob and Zachary.
Meet the What Moves Her Steering Committee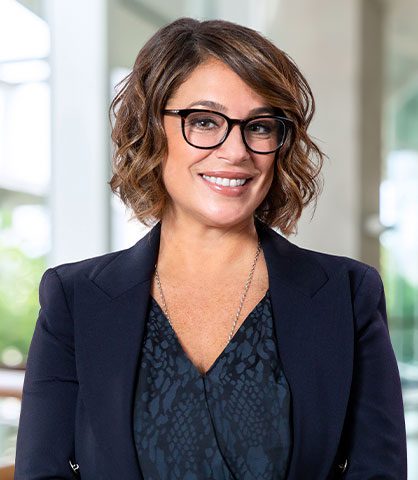 Tanya Reu-Narvaez
Chief People Officer, Human Resources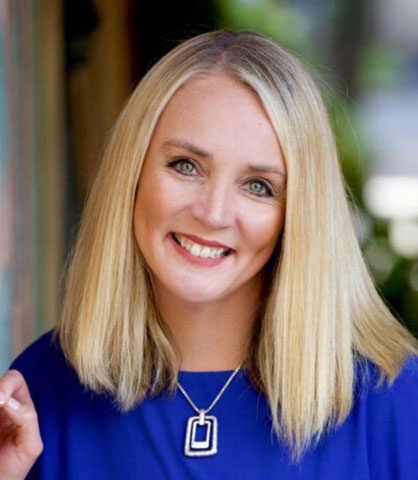 Ginger Wilcox
President, Better Homes and Gardens Real Estate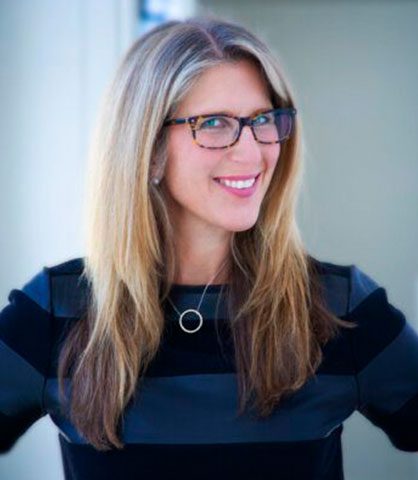 Stephanie Anton
President, Corcoran Affiliates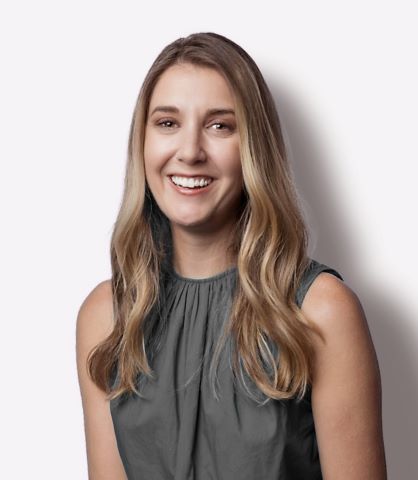 Amory Wooden
Senior Vice President, Marketing, Anywhere Brands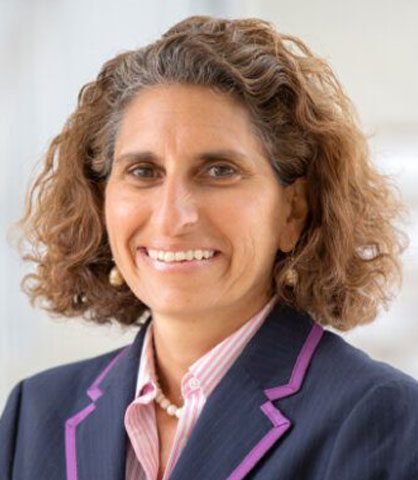 Tammy Fahmi
Senior Vice President of Global Servicing and Strategy, Sotheby's International Realty Affiliates LLC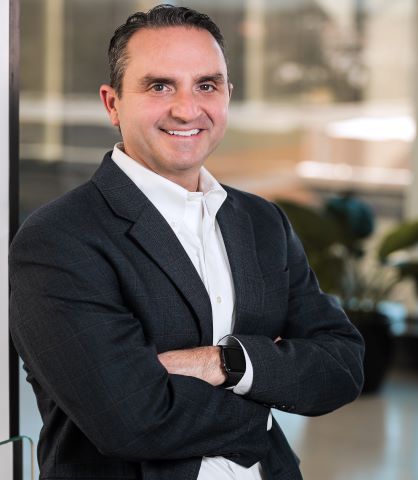 Roger Favano
Senior Vice President, Finance, Anywhere Real Estate Inc.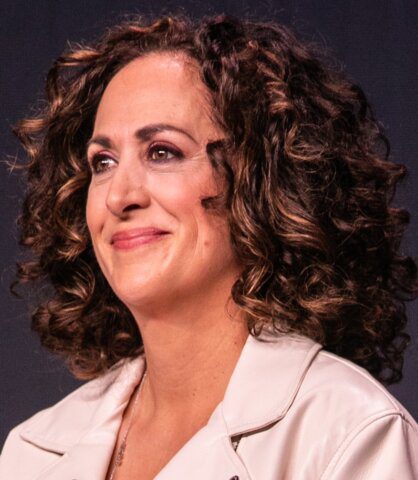 Christy Torian
National Vice President, Field Services, Century 21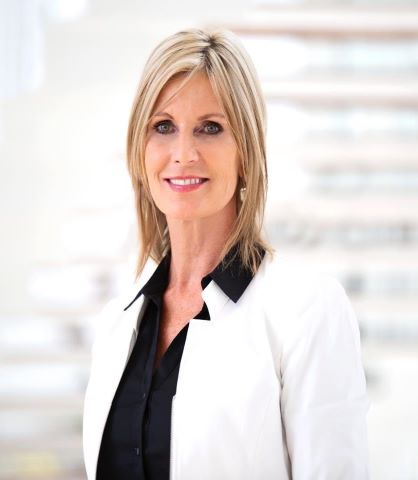 Lee Ann Roughton
National Vice President, Franchise Performance, ERA Franchise Systems LLC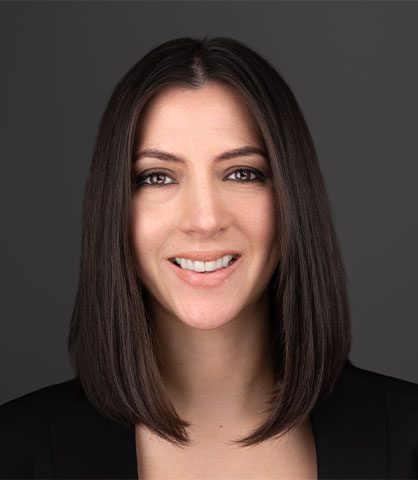 Bonnie Sue Lovelace
Vice President Head of Client Success, Business Support Operations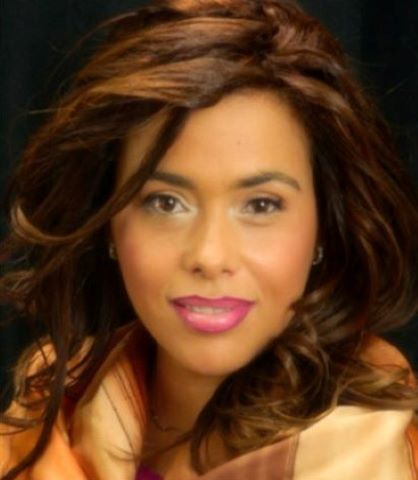 Natasha Joseph
Vice President, Contract Administration & Contract Compliance, Anywhere Brands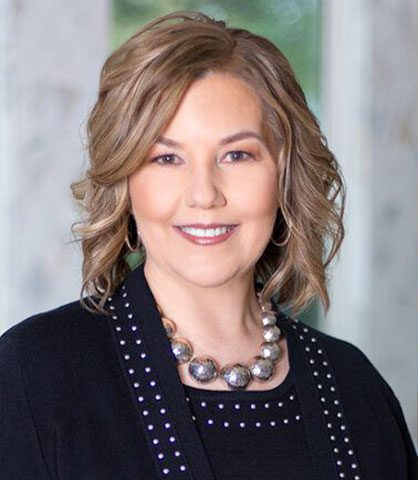 Robin Suter
Senior Director, Brokerage Services, Sotheby's Realty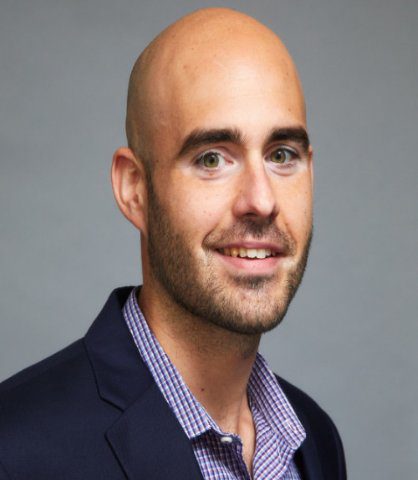 Kyle Kirkpatrick
Senior Director, Business Communications & Public Affairs, Anywhere Real Estate Inc.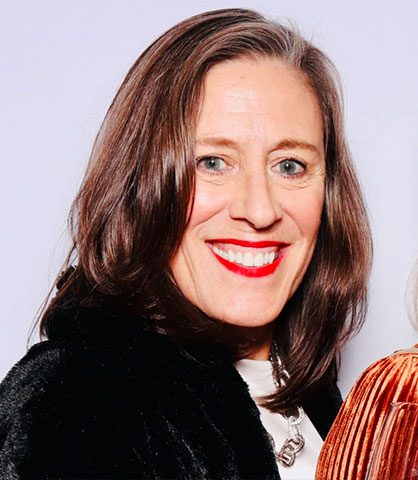 Rosanne Leberfinger
Executive Administrator, Business Support Operations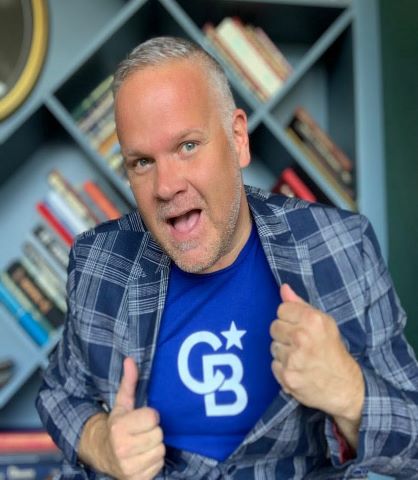 Randy Bragdon
Field Marketing Director, Coldwell Banker Realty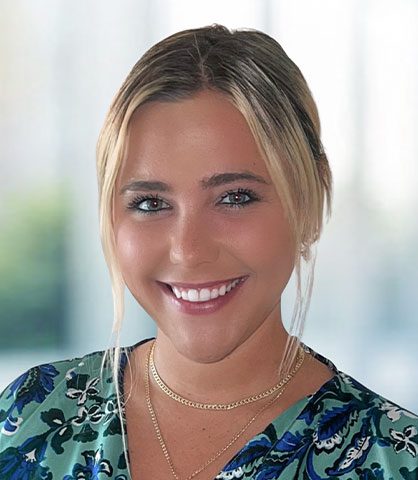 Emma Alpert
National Manager, Social Media & Content, Coldwell Banker Realty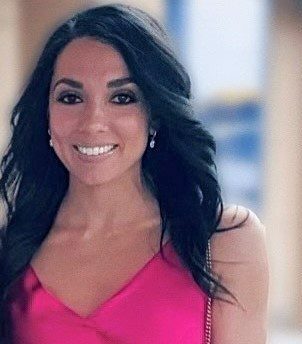 Ashleigh Dellapi
National Project Coordinator, Field Marketing Strategic Deployment, Coldwell Banker Realty
Stay Involved
Join our community and be the first to receive exclusive content & exciting event announcements.