Amidst an industry in turmoil, the real estate female empowerment and advocacy organization has launched a new campaign to 'spur action on behalf of women in real estate'
Anywhere Brands
Today, October 04, 2023
No one can predict the future of real estate, but you can prepare. Find out what to prepare for and pick up the tools you'll need at Virtual Inman Connect on Nov. 1-2, 2023. And don't miss Inman Connect New York on Jan. 23-25, 2024, where AI, capital and more will be center stage. Bet big on the future and join us at Connect.
Amidst an industry in turmoil, real estate female empowerment and advocacy organization What Moves Her has launched a new campaign called "Balance Blueprint" led by the organization's founder, Anywhere Brands' CEO and President Sue Yannaccone, and executive co-chairs Sherry Chris and Lindsay Listanski, the group informed Inman exclusively.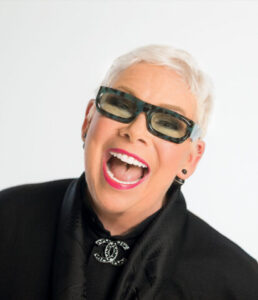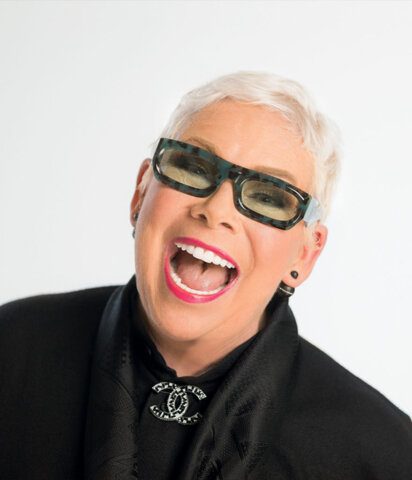 Sherry Chris | Anywhere
The launch of a new campaign intended to "spur action on behalf of women in real estate" comes at a time when many in the industry have been shaken by the unraveling sexual harassment scandal at the National Association of Realtors (NAR). The "Balance Blueprint" campaign was not launched in direct response to the scandal, Chris and Listanski informed Inman, but had been a work in progress prior to its unfolding, as Chris transitioned into a new executive advisor role at Anywhere after formally retiring from her role as the CEO of Anywhere Expansion Brands last spring.
"In my new role now at Anywhere, I was asked, along with Lindsay, to relaunch [What Moves Her]," Chris told Inman, "and it really coincided, ironically, with the events that took place at NAR.
"We had been working on it prior to, but we really stepped up our efforts with everything that was going on and made a decision to expand the scope of What Moves Her. So we are opening it up to the industry and beyond, actually. We're kicking off today internally with all of our six brands and all of our business units, but the site itself is open to anyone who would like to join."
The campaign will feature a series of leadership roundtables with executives from across the Anywhere network to help those in the industry to "better understand challenges and opportunities for women professionals in their local markets," as well as sharing some policies that have been effective for empowering women at Anywhere.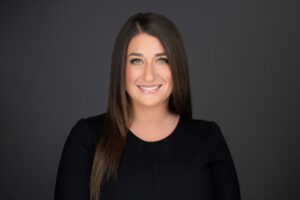 Lindsay Listanski | Coldwell Banker
"We have made a great deal of momentum at the Anywhere level, along with our brands, through our corporate initiatives," Listanski, who is national vice president of field marketing for Coldwell Banker Realty, told Inman.
"And what we've realized is an opportunity to really reach into the local wisdom of our franchisees and across all of the brands, to have a very great two-way conversation to share what we've accomplished and some of the best practices, policies and procedures that have allowed us to really be trailblazers, not just in the space of women, but in DEI as a whole. And the subsequent part of that is it gives us an opportunity to really be on listening mode because we know there's more work to do. So we want to hear from our franchisees and our leaders, our women leaders and our male allies on what opportunities are they seeing not just within our company, but within our industry, so we can continue this momentum."
Anywhere has a strong track record of putting women into leadership roles at its brands, with 50 percent of leadership roles currently occupied by women. Globally, 70 percent of the real estate company's employees are women.
The ultimate goal of the Balance Blueprint campaign will be to create a kind of "playbook" for real estate companies to implement best practices and policies to support women and other underrepresented individuals in the industry.
"The playbook is going to be a marriage of many of the things that you would maybe find in Anywhere's Corporate Social Responsibility report," Listanski said. "We already have a lot of this documented and one of the things that Sue Yannaccone recently did was worked with our women's [employee resource group] to get the company together and rally around the fact that we have already put a great stake in this venture. So we're going to use a lot of that as the foundation for building the playbook.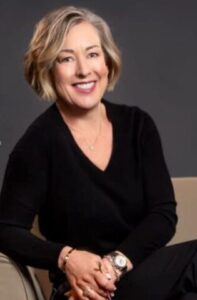 Sue Yannaccone | Anywhere
"The second part of the playbook will be aggregating all of the data that we get from the conversations that we have in the field and marrying that into new and expanded policies, procedures, case studies spotlighting certain leaders," Listanski added. "So it's really going to be a great marriage of national and local wisdom that we can offer not just to our own companies but to the industry and beyond."
Yannaccone launched What Moves Her in 2020 in partnership with Coldwell Banker, and has since expanded the endeavor across all Anywhere brands and throughout the real estate industry, hosting a mix of in-person and virtual events, including guest speakers, networking opportunities and workshops. The program has reached over 8,000 participants within the industry; organizers aim to grow that membership to more than 10,000 industry women and their allies by the end of 2024.
"I firmly believe that now is the right time to harness the diverse perspectives throughout the network to find actionable ways to connect, empower and inspire more women in real estate throughout the world," Yannaccone said in a statement. "We are lucky to have two incredible women helping to lead the charge in Sherry and Lindsay, who have both displayed what it means to pave their own paths to leadership. I'm so excited to build upon the success of the What Moves Her community and invite others from throughout the industry to join us."